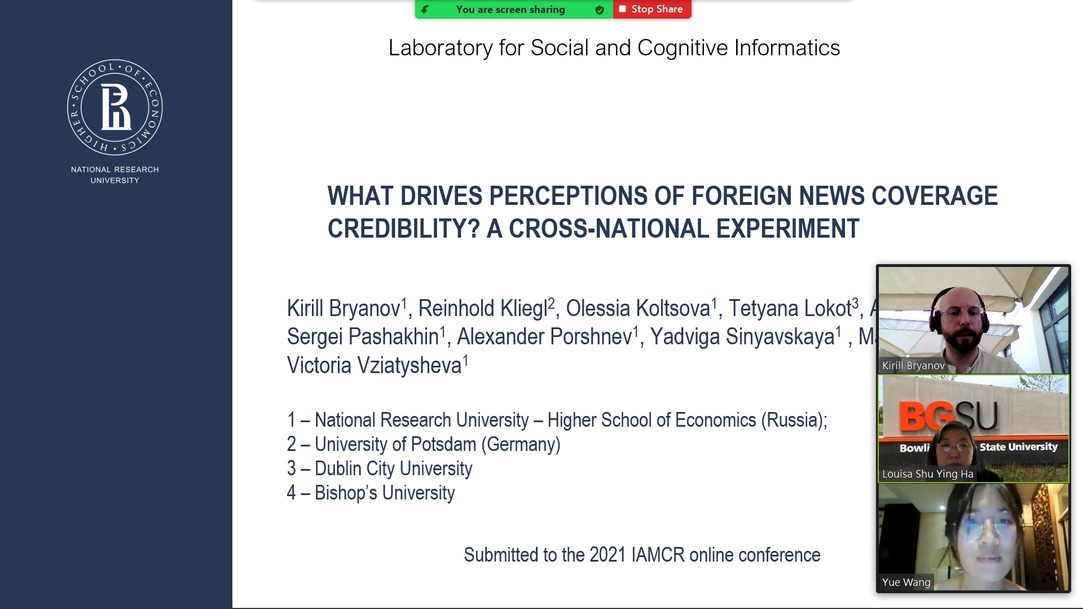 SCILA Research Fellow presented a paper on the perceptions of foreign news coverage credibility in Ukraine, Kazakhstan and Russia at the International Association for Media and Communication Research meeting.
13 July  2021

SCILA research fellow Kirill Bryanov gave a talk at the 116th American Political Science Association Annual Meeting & Exhibition, which was held as an online-conference from the 9th to the 13th of September.
13 September  2020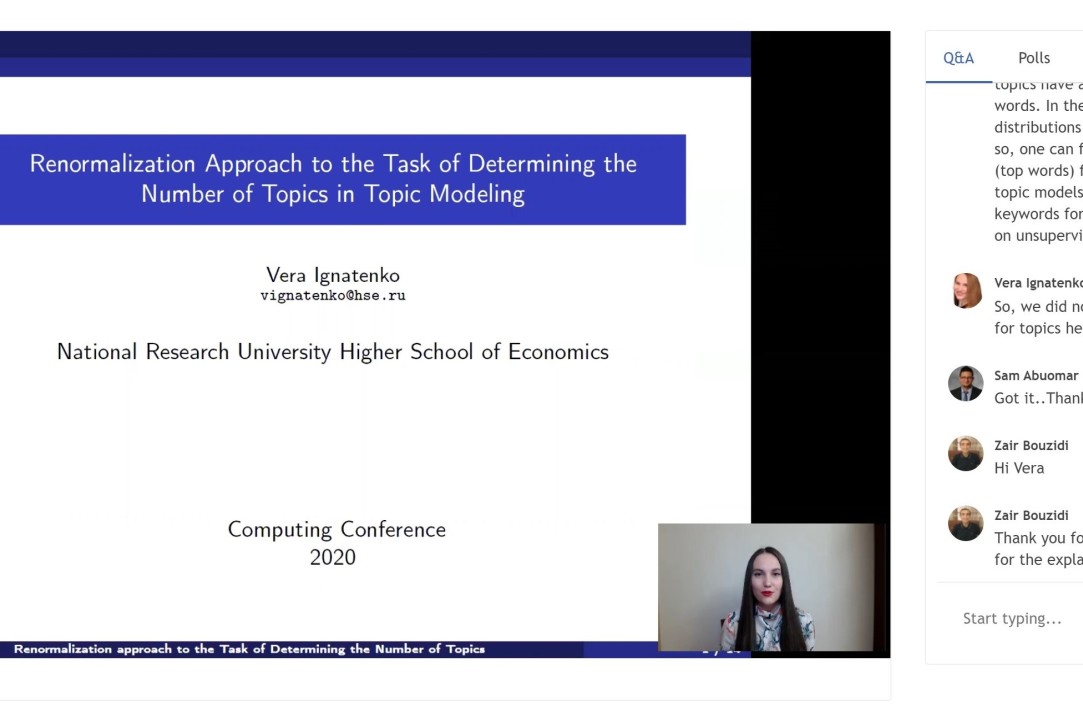 16-17 July our research fellow Vera Ignatenko was participating in the Computing Conference 2020, which has been held in London every year since 2013.
21 July  2020