SCILA at the Computing Conference 2020
16-17 July our research fellow Vera Ignatenko was participating in the Computing Conference 2020, which has been held in London every year since 2013.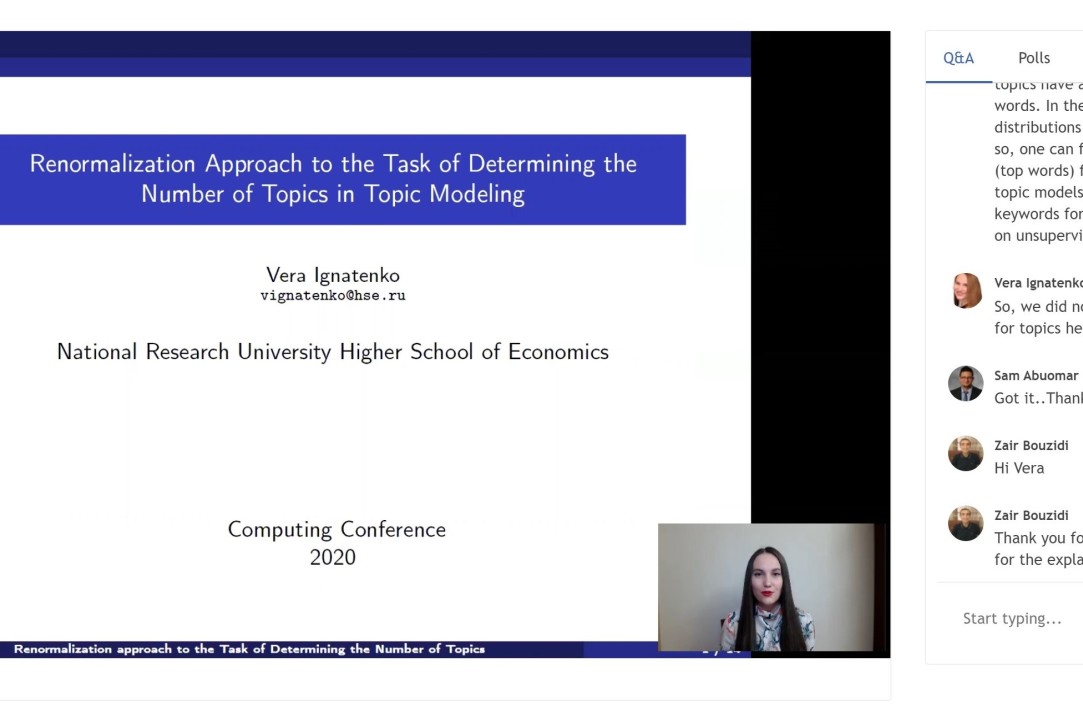 Computing Conference 2020
took place from the 16th to the 17th of July. Traditionally, this conference is devoted to computer science, including natural language processing tasks, high-performance computing, artificial intelligence, image processing, cyber-security, and much more. This year the conference was held in the online mode with more than 180 participants from 40 countries.
Our colleague Vera Ignatenko presented two reports. The first one was focused on the application of the renormalization approach for a fast approximation of the optimal number of topics in topics modeling (joint work with Sergei Koltcov). The second one was related to the application of Renyi entropy for determining the number of clusters in hierarchical cluster analysis (joint work with Sergei Koltcov and Sergei Pashakhin).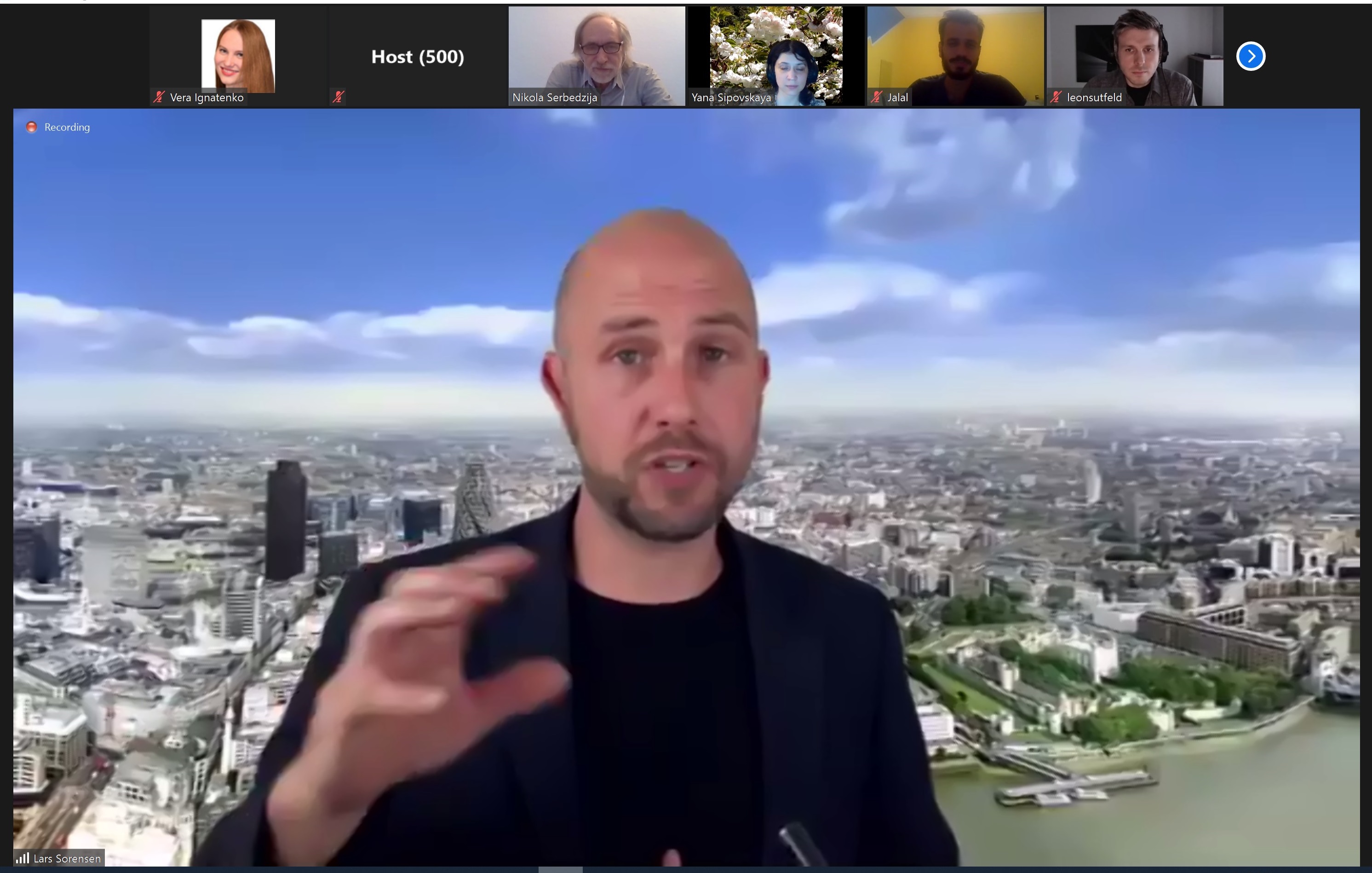 Among the keynote speakers there were the American Internet pioneer Vinton Gray Cerf (Google), René Mayrhofer (Johannes Kepler University), Benedict du Boulay (University of Sussex).